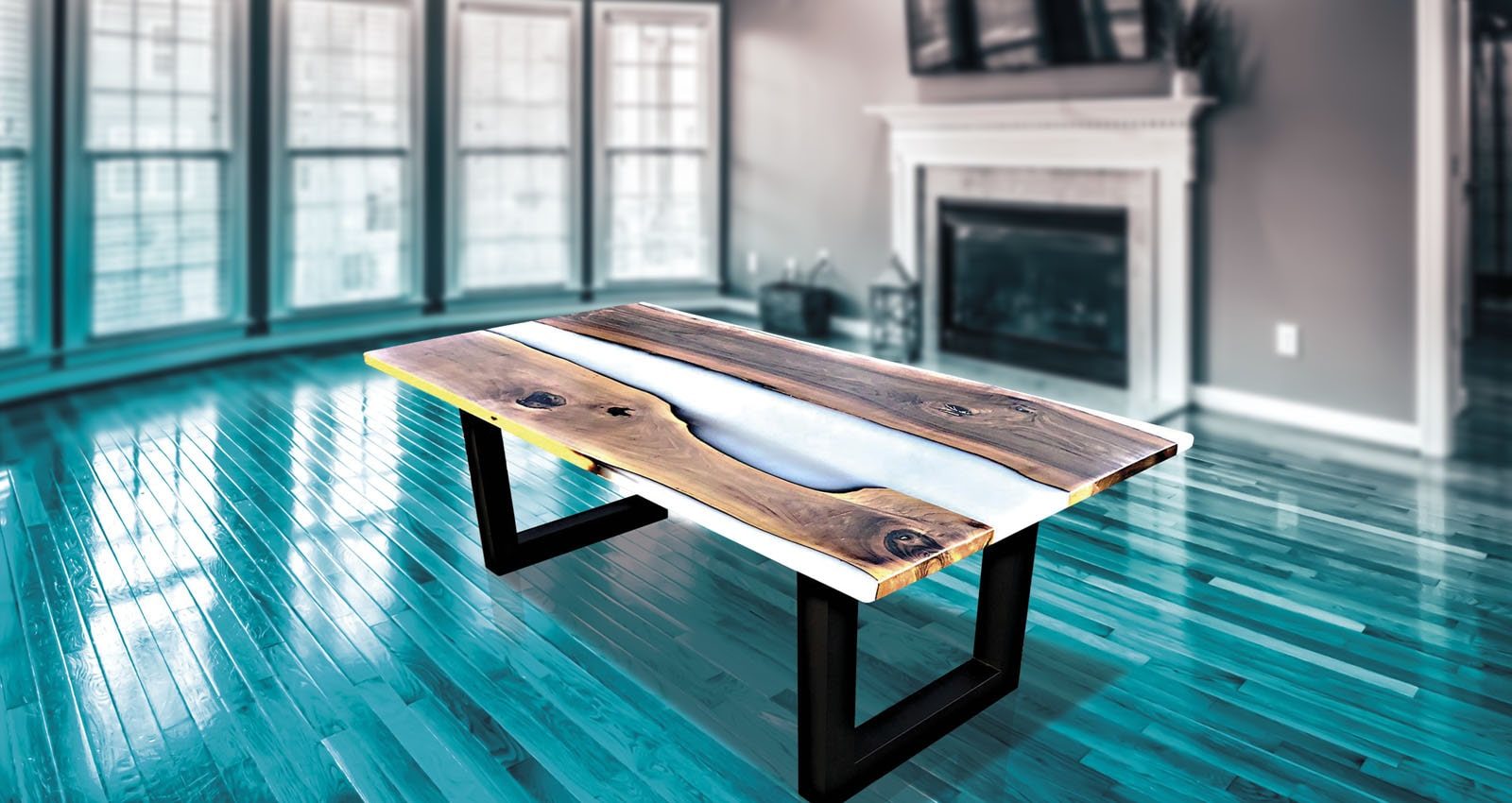 Epoxy Dining Table • TFDT07W
Whether it's a family lunch, an intimate dinner or a party with friends, the dining table is a fundamental element for any occasion. Tables Fashion realizes tables in solid wood and epoxy resin with natural edges.
The TFDT07W model is dining table in olive wood and white epoxy resin, with matte finish. 100% Handmade in Italy with selected fine solid wood, obtained from the innermost section of the tree, which is the most precious and resistant part of the trunk.
The original shape and natural variations of the wood have been maintained on the top. The base is made of black iron and is composed of two U-shaped blocks.
Thanks to its versatility, this table is suitable for modern, contemporary or classic environments.
We recommend daily cleaning, using a damp cloth and non-abrasive detergents. Dry thoroughly.
Technical specifications: inch 94.48" x 47.24" x H 31.49"
TOP: solid olive wood, resin white epoxy, finish matte paint (Tabletop thickness: inch 1.96")
Base: iron, black-colored.
View others tables